Choose a former prosecutor and experienced criminal defense attorney at Pisarik Law Firm for your defense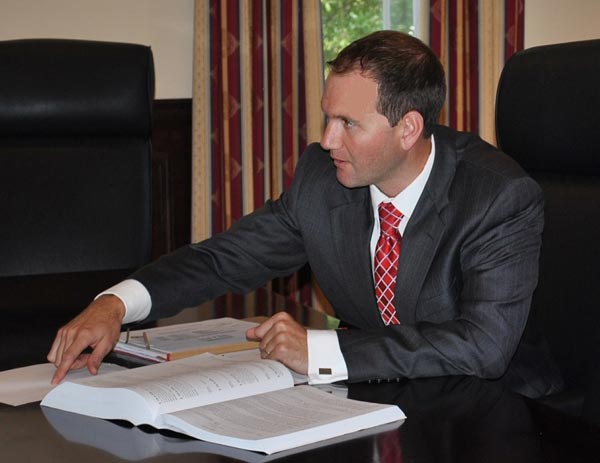 Pisarik Law Firm, LLC, provides clients with aggressive and skilled representation in criminal cases throughout the South Carolina upstate and midlands (York, Lancaster, Chester, Chesterfield, Richland, & Lexington). With a zealous approach to the law, Pisarik Law Firm is dedicated to providing clients with a passionate criminal defense and careful attention to detail. From serious violent crimes to DUI and traffic tickets, Pisarik Law Firm will tirelessly work to minimize the life altering effects these criminal charges can have.
Mr. Pisarik has extensive experience having successfully litigated cases in South Carolina Federal Court, Supreme Court, General Sessions Court, Magistrate Court, Municipal Court, and Administrative Law Court. As a former prosecutor, Mr. Pisarik was a member of the DUI team and a Special City Prosecutor for Criminal Domestic Violence. Mr. Pisarik has tried cases ranging from disorderly conduct to criminal sexual assault as a prosecutor and defense attorney. This experience has given Mr. Pisarik an intimate knowledge of the Court system. Mr. Pisarik is also a member of the South Carolina Association of Criminal Defense Lawyers and the National College for DUI Defense.
At Pisarik Law Firm, we understand the immense anxiety and pressure that comes along with being charged with a crime and handling your criminal defense. As your lawyer, Mr. Pisarik will provide you with honest information in a prompt manner. Just because you have been charged with a crime, does not mean that you are guilty.
If you or someone you know is in need of a criminal defense attorney, contact Pisarik Law Firm. We provide each client with a free consultation so that we can best understand the unique circumstances of your case. Don't wait until it is too late, contact us today.
Pisarik Law Firm, LLC – Your criminal defense attorney for the following:
Protect Yourself by Having Your Criminal Defense Attorney Present at Your Bond Hearing After an arrest, an accused is entitled …
Contact Pisarik Law Firm now for your FREE Consultation